Whether you're touching up your home with the intention of putting it on the market or you just need a more durable flooring option for those high traffic rooms of the house, there are a variety of options to choose from that don't break the bank. What's more is that these inexpensive flooring styles still look great too. 
First things first - if you're looking for quality, durable flooring on the cheap, you're likely going to want to steer clear of hardwood and carpeting. That brings us to various types of vinyl, as these flooring options aren't just comparatively inexpensive and long-lasting, but many are fairly manageable DIY projects so you may not even have to hire a contractor for installation. Here's a closer look:
Low-Cost Flooring for High Traffic Areas
---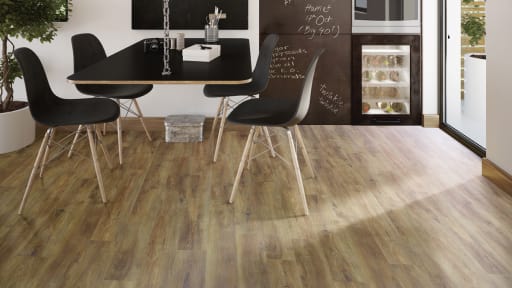 If you select any of the above flooring styles, you won't be disappointed when it comes to durability and cost. High traffic areas of the house are tough to find the right flooring option for, but any of the aforementioned will look great and stand up to foot traffic for many, many years.
About The Author
---
In a career spanning over 10 years, Scott C. has experience writing for a variety of mediums. He edited a magazine focused on disaster restoration - and the construction re-build that often followed fire, water and mold damage. He's also been on many construction job sites during his tenure with the publication, helping familiarize himself not only with the tools and practices involved in the trade, but with the safety equipment that should be worn as well.